I was such an idiot I haven't thought of taking some screenshots, before crying for a digital camera.
ipkg install fbgrab, then take some shots.
Booting up from either Zaurus console or ssh. My script is ./start-android.sh.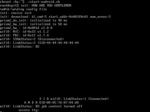 Booting up. The famous red cylon. Home. View mode can be changed by
service call window 18 i32 1
command. Change 1 to 0 for portrait. 2 and 3 can be tried. Make the view upside-down, left-right flipped.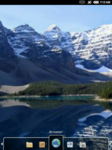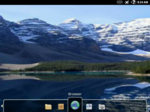 Browser. Japanese Kanji. Note that the menu is beautifully alpha brended.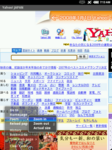 Zoom. And zoom in more.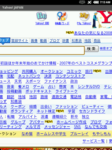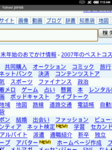 Google Map. Satellite and Traffic.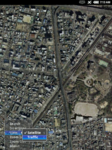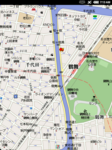 Application.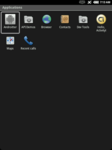 OpenGL. Rotating.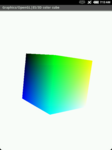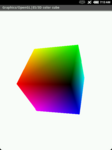 Demo of
twitter on Andriod
, written by Adamrocker. Unzip the androitter.zip and copy apk to android-root/data/app.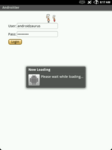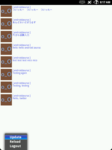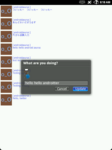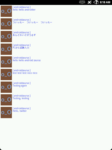 I'm happy that I can confirm applets buit by Eclipse really run on a hardware. And not only the browser but also applets can display Japanese Kaji.
But... Fonts are too small to read. It could be much better if the applet has zoom function.
Touch pannel doesn't work yet. And I want Japanese input method. I wonder there is Java version uim. If so, wrap it up as Android service, I guess.
---
I forgot to mention the alarm function. If the kernel configured as ANDROID_POWER = y with patching android.diff, alarm applet works fine. /dev/alarm is the device file of it.
Alarm in API Demos. 15 seconds message comes up every 30 seconds. The alarm message comes up even running another applet.